About Jim - In his own words


I was born in Baltimore in 1940 in a big stone house that was just sold in 2012 when my mother died. Although the house was technically within the city limits, there was a 100 acre corn farm bordering the back, much undeveloped wooded land, the street was paved with loose stones, and it was a very long way to school.
My childhood and youth were very ordinary. One quirky thing was that my Jewish family always had a big Christmas celebration along with a huge and wonderful tree. I attended pubic schools. I was pretty active in high school and was part of lots of high school activities. I played on the tennis team that won the state championship, and acted in plays. I was an average student who got rejected at a few colleges and ended up at the state university. I guess there were signs that I liked men better than women, but I certainly didn't see them at the time. I probably wouldn't have known what to do about it anyway. There was no visible gay life anywhere in American society at that time. In college I became a student and worked hard and got accepted (a big surprise to me) at the best laws schools. I chose Columbia because I thought it would be nice to spend three years in New York City.
I decided I was gay during law school. Sorry, there was no trauma. Maybe I was dense, but I had sex with a guy and liked it a lot. I intended to do it as often as I could. Gay men in those days would have said I "was out" because I accepted homosexuality, but I quickly understood that I was not supposed to let anyone but other gay men know. I knew being labeled "Queer" was likely to make life difficult, but I don't like lying and figured I'd manage so I told my classmates.
I guess people thought I was crazy or certainly in need of psychotherapy. I knew I was a much happier person than I had been previously and paid no attention. I decided if I wasn't gong to marry and have a family, I didn't need to practice law. My first love was teaching and scholarship. I intended to indulge those interests.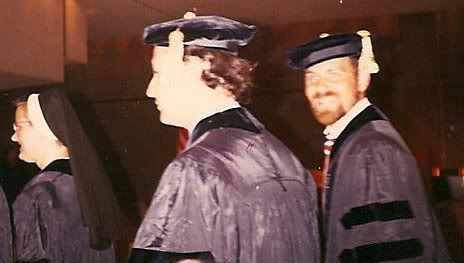 After graduating law school, I started work on a PhD in history and
taught in a junior high school.A few years later I got that degree and a college teaching job. I was also embracing some of the counter culture.

Outside of work I had an active gay life. Sorry, photos were taboo. I played lots of tennis including some tournaments, I was learning how to cook (center photo below) and have now become famous for my Christmas cookies I bake each year! I got a real boyfriend. That's his cleverly wrapped package under the Christmas tree in the right photo.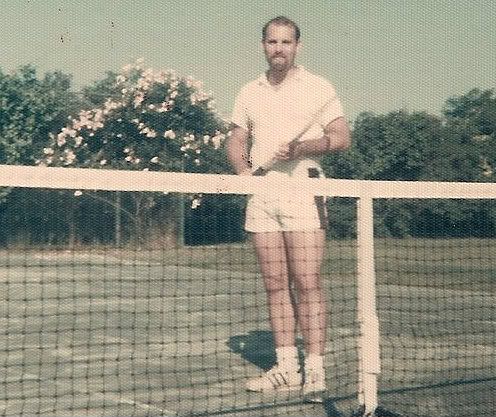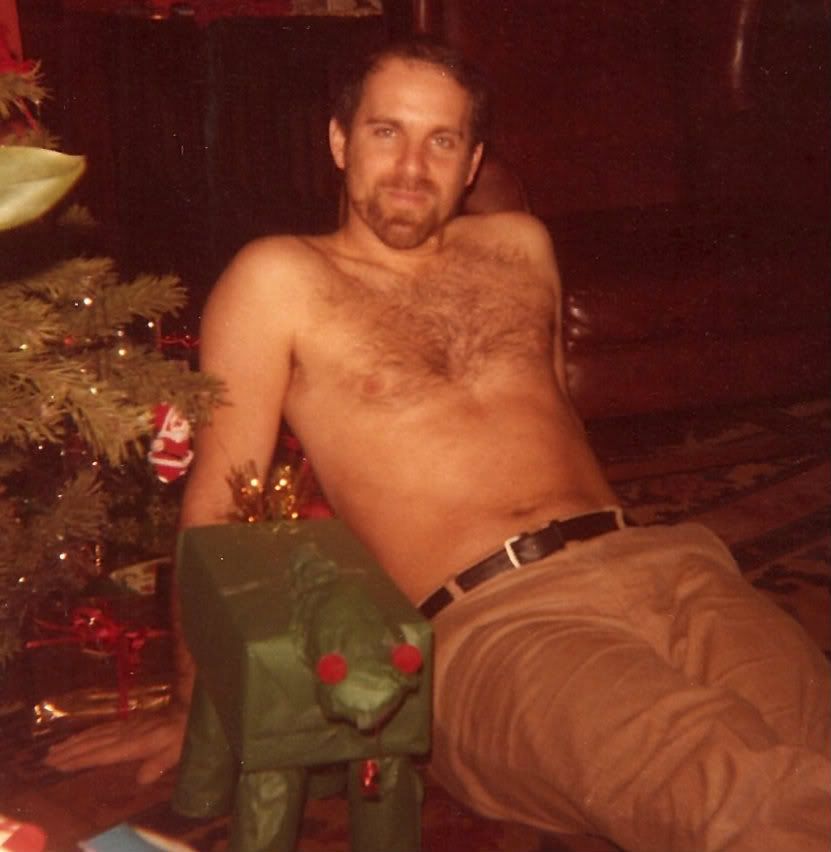 I came to the university as an openly gay man (before Stonewall.) After Stonewall I developed and taught one of the first gay studies courses in the nation. I was the National President of the
Gay Academic Union (a group of gay scholars) and was active in local politics as president of a Gay and Lesbian Democratic Club. That's me in the photo on the left in our booth trying to register voters on Gay Pride Day. I was one of the Spokespeople for the Coalition for Lesbian and Gay Rights which finally got a Gay Rights Law passed in 1985. In 1983, Mayor Koch had appointed me as New York City Human Rights Commissioner, a big help in pushing the law to acceptance. I also worked on Gary Hart's Presidential Campaign, see the newspaper article below.
In 1980 I
took a bar exam and became a lawyer so I could also work on cases where I felt gay men and women needed help. I knew I was busy, but I didn't know how busy until I saw how few pictures there are from those years. But I do have one significant photo from the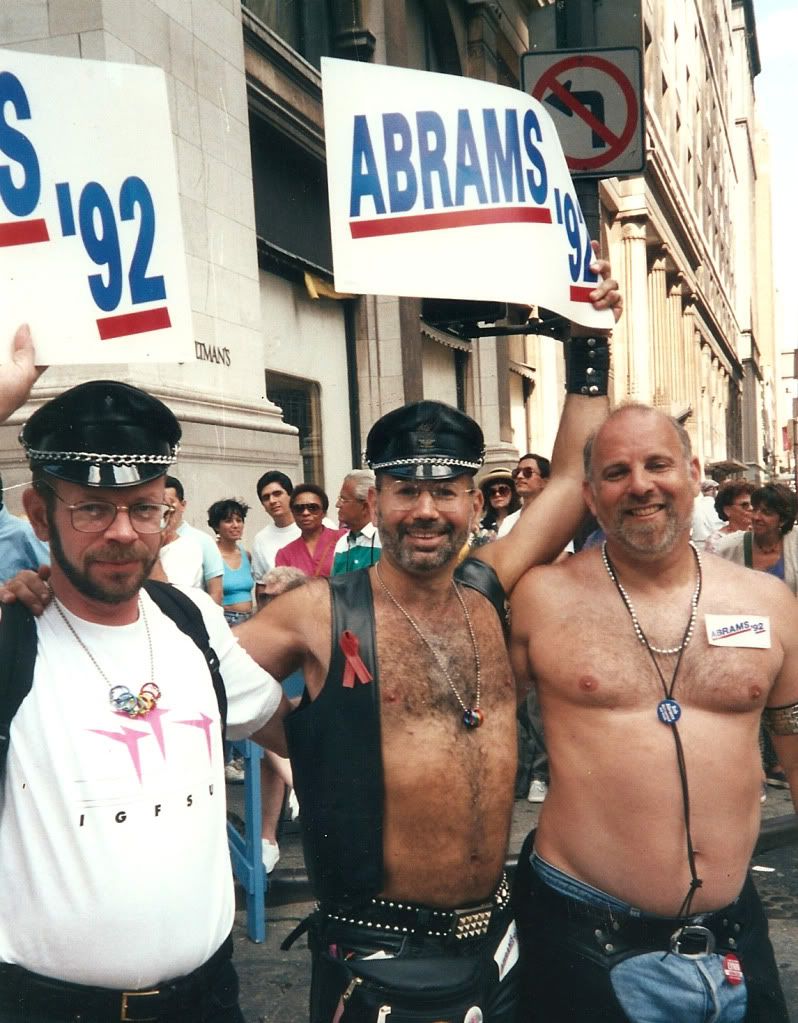 1992 Gay Pride March. That's me on the right in my leather bar chaps.
My hard work and activism worked as an entree into the world of New York City politics. In the photo below are Council member Carol Greitzer, Borough President Ruth Messinger, and Council member (now congress member) Carolyn Maloney. Second row is Barry Douglas, Mayor David Dinkins and that year's Mr. International Leather. during International Gay Pride Day. That's me on the left in the back row!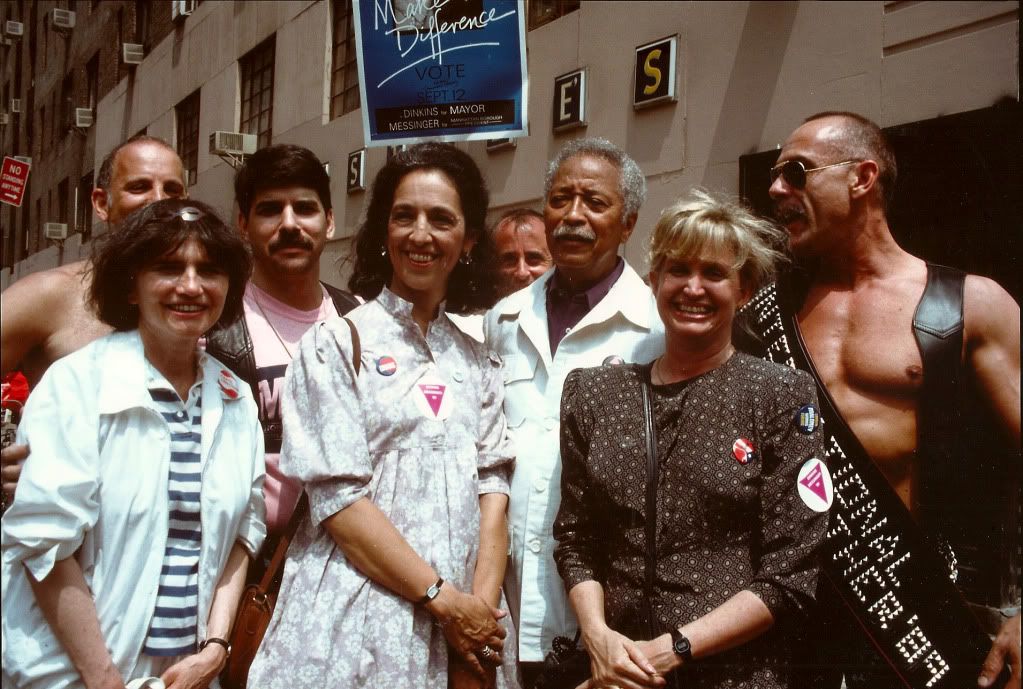 In 1997, I met my present love. He was a a principal dancer in a major ballet company in Venezuela. He had three cats and a sheepdog named Spotless. For those of you who started with the Dick, Jane and Sally readers and "Run Spot Run, See Spot Run" , any actual dog should be "Spotless" In this photo on the left,, I'm holding Spotless when he was a puppy.
Some other photos from my life are from when we visited Gettysburg (top left photo), Leath with a policeman statue at our favorite gay bar in Berlin, at Christopher Ishwerwood's old residence in Berlkin (lower left photo) and me in Lady Jane Gray's cell at the Tower of London.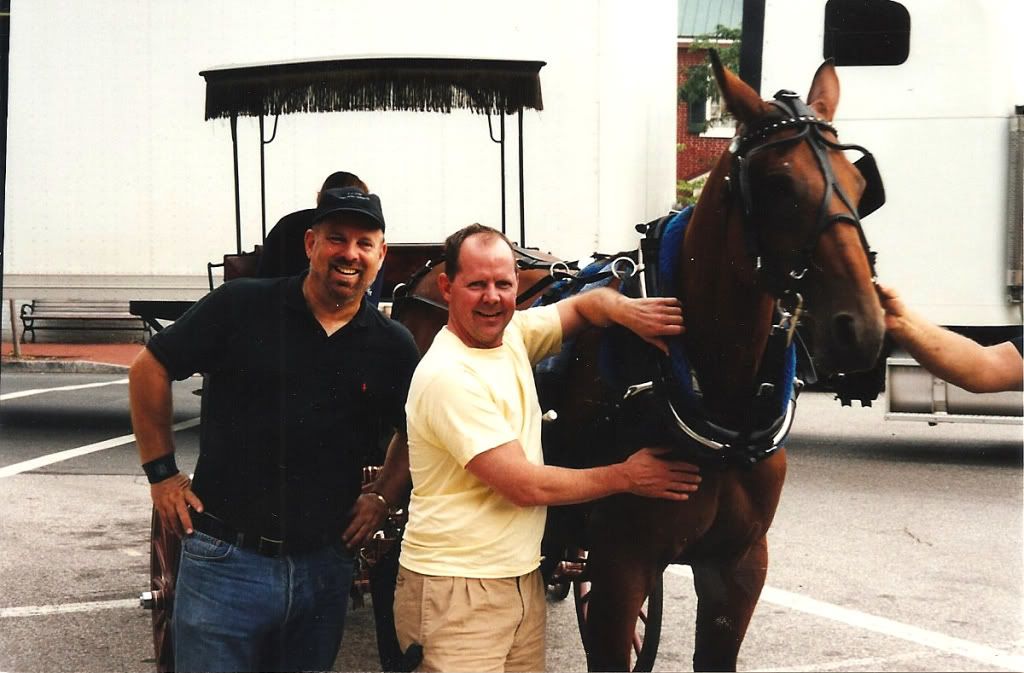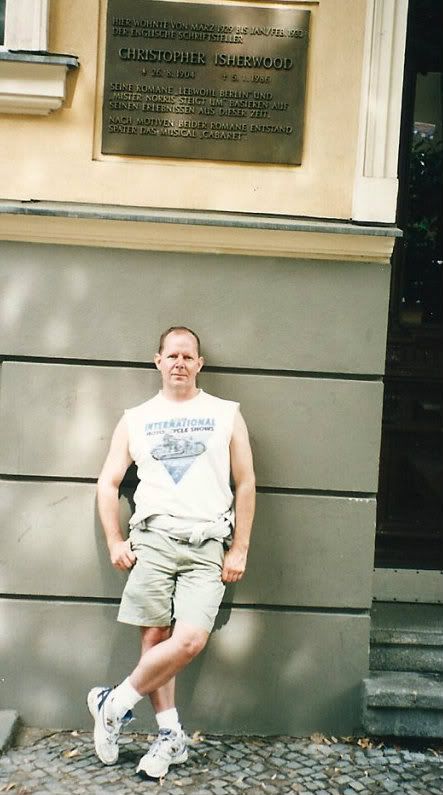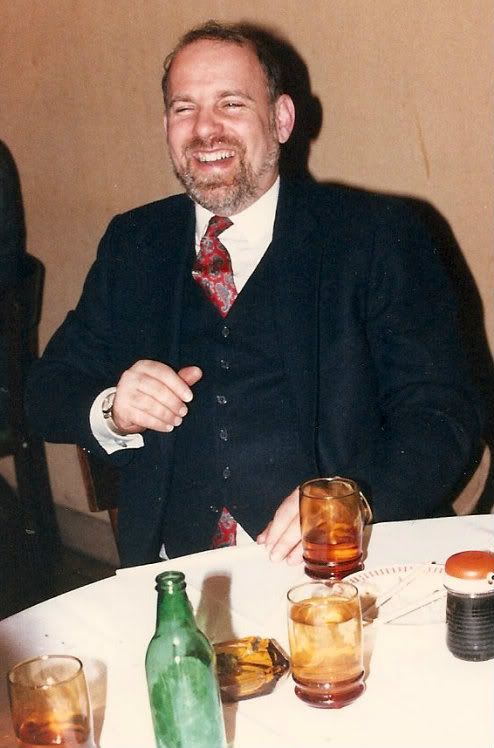 I thought there should be at lease one picture of me dressed like a proper lawyer/professor ... so here I am in an actual suite, eating, of course and finally a picture of me and my mother with a much older Spotless after all three of us had performed in Leath's annual production of The Nutcracker.